Elderly and chronically ill with safety alarms are exposed to great risk at home; that no one hears when they are in need why assistance fail. The safety alarm's vital communication has flaws, it provides false security. The alarm should guarantee contact with the Alarm Center in case of emergency, but unreliable alarms cause false alarms and deaths. That is why we have developed the safety alarm Vevios which increases safety and freedom with better communication technology, ergonomics and design. Today's divided alarm binds the user to the home due to limited range. In contradiction Vevios is boundless, a mobile alarm, a mobile phone bracelet. The safety alarm bracelet Vevios - the cutting edge of digital communication technology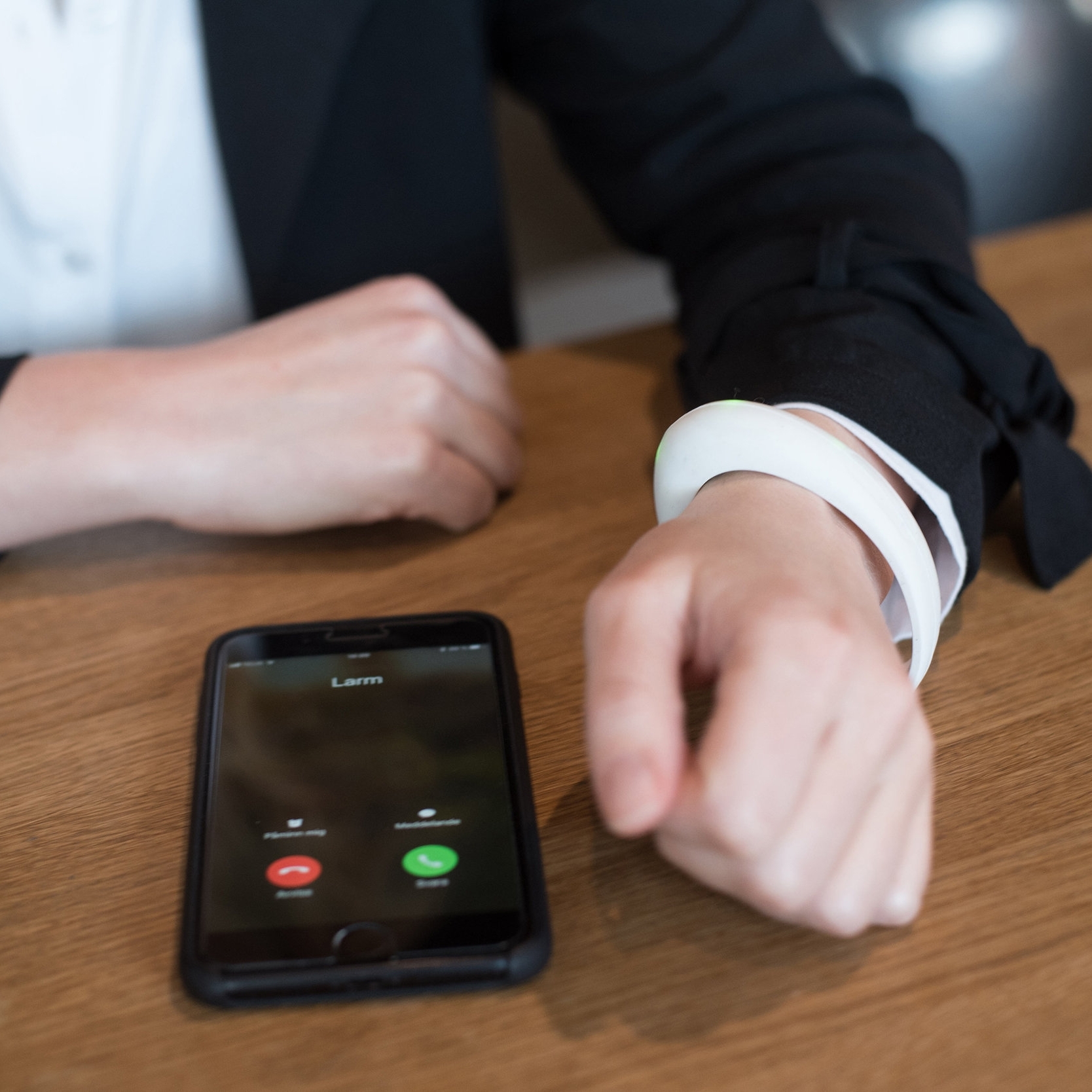 We are a technical and design driven company who are developing care aid products in order to provide an easier, better and safer everyday life for elderly and chronically ill.
If you want to know more about our work follow us on our social media accounts.
Following short movie illustrates the history and functions of Vevios (SE)
Your Vevios support will save lives of others
Make a donation to complete Vevios safety alarm to reach the market. A product development is a costly process and all contributions for Vevios realisation, no matter size will spare lives. Thank you
BG: 5199-6437